Commotion Studios, LLC. is an event, video and multimedia production company based in Tucson, Arizona. We offer full audio/visual services for events large and small. This includes full PA packages, live video, LED wall and projection packages. For many events, we not only provided the on-site audio/visual needs, but often pre-produce video and media materials associated with each event.
For media and video production services, we offer graphic design, interactive event presentations, animation, and full video production services. Final deliverables have included everything from television commercial spots, web and event videos, corporate sales presentations, and animations.
Our company philosophy begins with our customer service and the way we treat others. We've felt that our growth is really dependent on this and has led us to be involved with some of the biggest and best events and companies in Arizona. Check out our portfolio for examples of our work.
We also offer a fully lit production suite, capable of capturing one to two person interviews. Come by for a visit at 6588 N. Oracle Rd, Tucson, AZ 85704.
Customer Service & Community Support
At Commotion Studios, we consider customer service—in concert with quality work and community support—necessary to distinguishing ourselves in the industry, advancing our talents, and making a lasting impact in the local market. Our commitment springs from our deep connection with Tucson, a community with which our company has always had a strong relationship. Our president was born and raised in Tucson, and all of our majority owners are graduates of The University of Arizona. As we all have extended family in Tucson, we look forward to raising our children here as well.
In light of our strong personal connection to the area, we have a longstanding tradition of community service. Whether it's helping a non-profit raise just a few extra dollars on a pro-bono basis, or offering discounted services to offset production costs, being involved in our community helps us feel positive about our work. While we are a very small operation we take great pride in the fact that we have the ability to give back in large ways. With only three full-time employees, and an ever-dwindling economy, it can become difficult for us to manage our goodwill throughout the year. But, as is with anything, we feel that the rewards simply outweigh the high demands.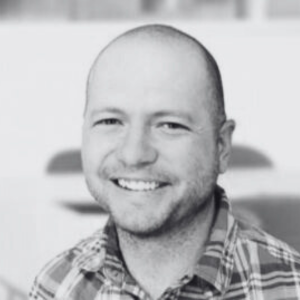 Matt has been running Commotion Studios for over 12 years now. Always willing to take on any challenge, Matt's willingness to work and communicate effectively with our clients is what sets him apart in the local industry.
After graduating from The University of Arizona with a degree in Fine Arts, Matt knew he wanted to take the next step into entrepreneurship right away. By combining his artistic integrity with his positive leadership views, Matt was able to make the transition easily.
Having been born and raised in Tucson, Matt has a willingness to give back to the community as well. Commotion Studios donates more than $40,000 a year worth of services and equipment to local non-profit groups. This is a trend they hope will continue with the positive growth of the company.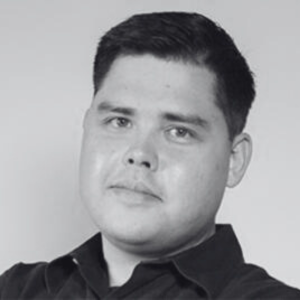 Kris Karlsson ,
Events & Video Director
Having worked many years in the hospitality and audio visual industry, Kris knows the importance of customer service and will work closely with clients from event inception through completion. With extensive knowledge of the audio visual field, from audio set-ups to event lighting, seamless video switching, live camera, and show directing. Kris can help determine equipment needs to match clientele vision.
Having lived in Arizona most of his life, Kris understands the importance of creating successful partnerships within the community. An alumni of the Zaki Gordon Film Institute in Sedona, Kris studied Documentary Filmmaking and enjoys creating film projects as a hobby. Kris has over 10 years experience locally as the Event Technology Supervisor at the JW Marriott Starr Pass. and now 5 years with Commotion Studios.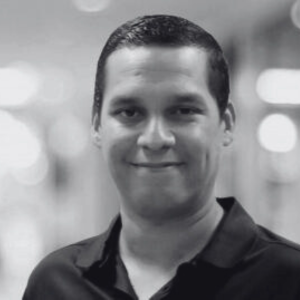 Brian is the newest member of the Commotion Team, having served as a freelancer for many years before making the switch to full time. Having worked many years in the hospitality and audio visual industry, Brian knows the importance of customer service and will work closely with clients from project inception through completion.
As our Lead Technician, Brian handles equipment maintenance and inventories, as well as video production projects and event execution. Brian's hard work and dedication are unmatched in the industry.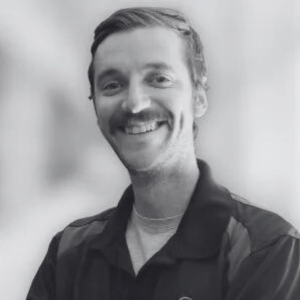 Ryan Olinger ,
Director of Photography
From Africa to Arizona, Ryan has filmed and photographed all around the world. He is an award-winning photographer and a nationally recognized videographer. Whether he is donating his time to film documentaries for nonprofit conservation groups or capturing special memories, he is always excited behind the camera. As our Videographer, Ryan is committed to ensuring the clients vision can be captured in the best possible way. Whether he is shooting an event or a commercial his excitement is contagious and his focus is on point.